Ed Crain dot Net
The Family Friendly Site
Presents:- Some Affiliate Programs to help make a living On line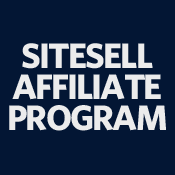 One of the best Affiliate Programs Around
The Affiliates are treated as Partners
Not as a means of making Money for the Owners.
---
---
How To Virtually GUARANTEE You Make Money In Virtually Any Network Marketing Program You Choose
-- learn from one of the best. The author of this site, Christopher Sewell, personally makes
hundreds of thousands of dollars from his MLM ventures each year... all from his one small office at home.
So listen to what he has to say as he knows what he is talking about when it comes to building
and promoting a successful MLM program. He reveals valuable tips, tricks and techniques with examples so you
can learn the most efficient and fastest way to make money in virtually any network marketing program you choose.
Click here to go there now, I highly recommend it.
---
All of the Affiliate Programs on this Site Have Very Strong Anti-SPAM Policies in Place
---
WARNING: DO NOT add my email address to any mailing list or database
without my PRIOR, EXPLICIT permission. Fight spam in Australia - Join CAUBE.AU -
http://www.caube.org.au
Home ] Family Article ] Ethics&Privacy ] About ] Organic Vegetable Growing
Marketing Articles ] disABILITY News ]Affiliate Programs ]Junior webmaster Award
Copyright © 2001 - 2003 All Rights Reserved